Building and Protecting America's Infrastructure
Terry and Lorna Pitt started Pitt Construction in 1970, in Vernal, Utah. Terry began moving dirt with only a cable operated D8 Cat dozer. By doing so, he established a niche for himself in the construction world.
Pitt Construction was lucky to be a part of the oil and gas boom at the time in the SW Wyoming area, with Amoco Corporation becoming one of our largest customers, and helping fortify our initial growth.
We have gained really good people. The more we grow, the more hard-working people we employ. That becomes the difference maker for us. As we grow our footprint, we continue to operate on the same foundation of family values and challenging work ethic Terry and Lorna established. Today Terry's son David Pitt is our company president.
From conception to completion, our entire team makes our clients' needs a priority. Our fleet of heavy equipment and experienced operators stand ready to provide you with a variety of time-proven earthwork solutions, no matter the size and scale of the job.
We work to understand the transportation needs of our customers, to develop and execute a plan to most efficiently meet those needs. Through our experience and blend of equipment, we can provide excellent solutions in a variety of aggregate shipping situations.
Snow looks nice, but it can cause stress and headaches when it comes to its removal. Our snow removal and road rehabilitation service consist of structural enhancements that extend the service life of an existing road, including using magnesium chloride to improve a roads risk profile. Our time-proven rehabilitation techniques also include restoration treatments and structural overlays.
In 2021, we added Pipeline Services to our already large portfolio of offerings. We address a wide variety of pipeline projects including steel, High density polyethylene and composite piping systems. Our safety mindset and reliable attention to detail has fostered strong and loyal relationships with our customer base.
We continue to take pride in our level of expertise. Whether it is grading, scraping, pipeline or aggregate moving and road maintenance work, we make sure our customers' projects meet their maximum potential. Strategically based in Rock Springs Wyoming, we serve a wide geographic range extending throughout Wyoming, Utah, Colorado, and North and South Dakota.
As evidenced by our more than 50 years in business, Pitt Construction has been building and protecting America's infrastructure. The strength of our work product is heavily influenced by our organization's core values …… We are safe. We are reliable. We are professional. We are Pitt Construction … So, let's go to work.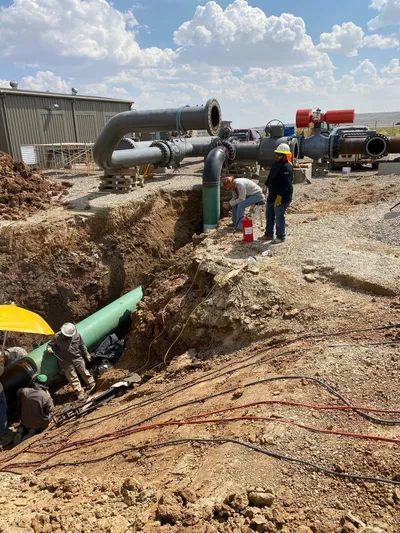 We pride ourselves on the level of expertise in self-performing any earthwork, pipeline, aggregate transportation, or road maintenance project. We understand the importance of safe, reliable and professional service.
Terry R. Pitt Construction Leadership
Building and Protecting America's Infrastructure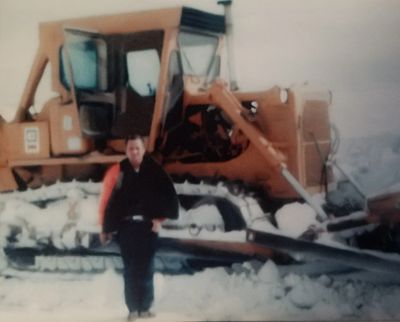 Terry R. Pitt Construction at various locations in Wyoming, Colorado and North Dakota.  In 2021, the construction company diversified by brining on the management team from Sterling Construction and adding Pipeline Services to their already large portfolio of offerings.  Terry R. Pitt Construction is building and protecting America's infrastructure through safety, reliability, professionalism and profitable growth.